GCP-Google Cloud Platform
Build your digital business platform with SteerClouds, you will dynamically interconnect with the world's largest ecosystem of people, clouds, data and things.
Value Of GCP
SteerClouds Cloud Exchange helps you connect Google Cloud Platform directly thus achieving low latency network compute performance, improve the ability to move large volumes of data in and out of Google for analysis or storage and easily manage the network availability & flexibility that comes with dedicated connectivity. GCP services are available in locations based on latency availability and durability requirements.Choose the right cloud approach with portfolio assessments , help strengthen governance and reduce risk.We deliver infrastructure, applications and services to successfully lead you to the cloud, enabling you to meet your business needs. GCP has the highest growth rate and is breezing rapidly as compared to other cloud providers .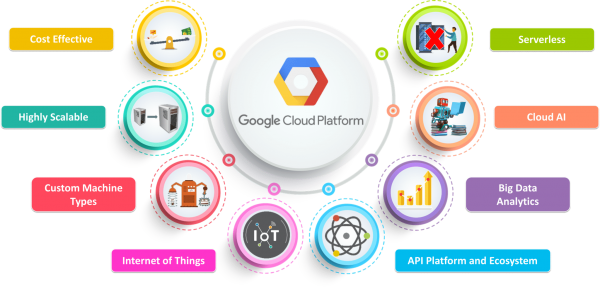 Reach Thousands Of Visitors
Google Cloud builds and scale cloud workloads globally.