Managing the whole infrastructure using OnApp
We manage sophisticated content delivery networks and rapid deployment providing white label cloud platform that's ready to take the market.
OnApp On Demand
SteerClouds resolve your complexity out of cloud so that you can grow your business.We are complete cloud management centric. Deployment and Configuration is quick and easy.We provide end to end solution with orchestration, provisioning, management, security, metering and billing tools built in.Automatic acceleration of web applications on virtual server is done. OnApp cloud can be deployed quickly if the infrastructure is good where you can enjoy the fully managed service options. OnApp brings multiple clouds and multiple virtualization types into single environment.We provide single layer of abstraction and management for distributed private and public cloud infrastructure.We simplifies and streamlines your cloud.Enables load tasks to be provisioned and migrated to cloud infrastructure that suits the best.Web apps run faster on OnApp clouds.We offer the customers their own value-added services based on their cloud propositions.Remote installation and configuration, advice on hardware and integrations, 24/7 assistance are provided when you build your cloud with OnApp but when you need to take your cloud to move to next level or get your engineers up to speed ….our professional services can cut to the chase and give you the edge.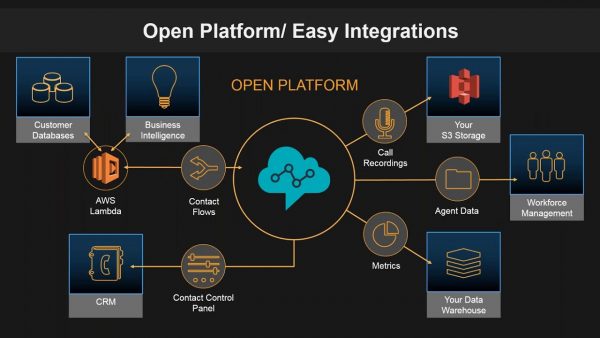 Benefits
Sed ut perspiciatis unde omnis iste natus error sit voluptatem accusantium doloremque laudantium.
SIMPLIFY DESKTOP DELIVERY
Amazon WorkSpaces helps you eliminate many administrative tasks associated with managing your desktop lifecycle including provisioning, deploying, maintaining, and recycling desktops.
REDUCE COSTS
Amazon WorkSpaces eliminates the need to over-buy desktop and laptop resources by providing on-demand access to cloud desktops that include a range of compute, memory, and storage resources to meet your users' performance needs.
KEEP YOUR DATA SECURE
Amazon WorkSpaces is deployed within an Amazon Virtual Private Network (VPC), provide each user with access to persistent, encrypted storage volumes in the AWS Cloud, and integrate with AWS Key Management Service (KMS).
CONTROL YOUR DESKTOP RESOURCES
Amazon WorkSpaces offers a range of CPU, memory, and solid-state storage bundle configurations that can be dynamically modified so you have the right resources for your applications.